Void is a contemporary art gallery that commissions and produces a visual arts programme that aims to challenge our audience and promote the arts to new and existing audiences. The programme supports a diverse range of artistic practices of national and international artists.
The programme focuses on the collaborative nature of art and its ability to add to artistic discourse through exhibitions, events, discussions and partnerships. Through our commissions we work with a network of arts organisations both nationally and internationally to create specific projects.
A key element of the gallery is Void Engage, our learning and outreach programme, which places participation and engagement at the heart of Void, making contemporary visual art accessible to visitors of all ages.

Isabel Nolan, flotsam, jetsam, lagan and derelict, 2022/23, Void Gallery. Image by Simon Mills.
Our History
In January 2003, a group of artists in Derry formed (DADA) Derry's Artists for Derry's Art with a vision of creating a contemporary art space with the remit of showing established Irish and international artists. The vision for this space included artists' studios and an education programme delivering an organisational ideology of 'supporting artists at every stage of their career.' The group secured Peace II funding through the Local Strategy Partnership and spent the next two years building the project, formulating an initial exhibition programme and supervising the refurbishment of the basement of the Old City Shirt Factory. In January 2005, the Void Art Centre (Void) – a non-profit limited company with charitable status opened its doors with its inaugural exhibition Peripheral Vision. In July 2015, after ten years, the gallery launched its newly refurbished and fully accessible space on the first floor of the Old City Shirt Factory.
In March 2021, Void moved to its new gallery space in the city center of Derry, 10 Waterloo Place. This move has given Void a new visibility and puts visual arts at the heart of the city. It is a fully accessible space that we are always updating to make the space as inclusive as possible. Its inaugural exhibition was Before the Cypress Broke working with Beirut Artists Residency to exhibition over 17 artists from Beirut with an extensive public programme of talks and film screenings.
Void has established an international reputation for its wide-ranging and challenging exhibition programme. In 2019, Void commissioned Helen Cammock to make a film about women and the Civil rights movement in Derry, this film The Long Note was one of the recipients of the Turner Prize in 2019. In 2020, through a co-commission with Chisenhale Gallery artist Ima Abasi Okon was a awarded a Turner Award. In 2022, Director, Mary Cremin was part of the selection committee that awarded Sonia Boyce the British Pavilion, Venice Biennale that was awarded the Golden Lion.
Void Gallery Staff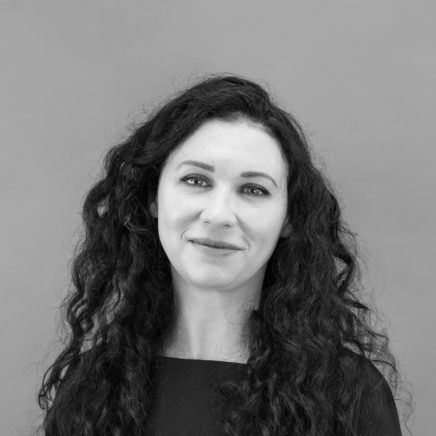 Void Gallery Board Members
Eamonn Mc Cann, Journalist (Chair)
Helen Quigley, Managing Director, Inner City Trust (Co-Chair)
Adrian Kelly, Director of Glebe House 2015 (Director)
Felicity Mc Call, Journalist 2015 (Director)
Shane Birney, Architect 2019 (Director)
Our Funders