Void was delighted to host the solo exhibition dx/dt by Dublin based artist/musician Dennis McNulty.
McNulty's practice includes site-specific sound performances, concerts of improvised music, soundtrack composition and video may also be familiar to some audiences as former member of Irish electronic music duo decal.
Since departing from decal in 2003 Mc Nulty has focused his energies into creating his own work making a huge impression within the visual arts by representing Ireland in the 2004 São Paulo Bienal.
In 2006 McNulty returned to Brazil to organise a series of 8 sound-performances in apartments in Brazil.
A call for participation was sent to the mailing list of São Paulo based Bizarre Records and each performance was organised via e-mail in response to the offers received. There were certain criteria to be met: the concert was to take place in an apartment near the top of a tall building in an urban area at 'magic hour', the hour just before sunset. The audience were to be invited by the concert organiser and the organiser's home stereo was to be used as amplification.
The artist's payment was a meal.
dx/dt was an installation which uses the documentation of this series of performances as a starting point, dealing with the issues encountered in presenting documentation of a site-specific work in a gallery and consciously relating the experience of being at one of the performances to the experience of being in the gallery.
The exhibition contained images, text, video and audio recordings.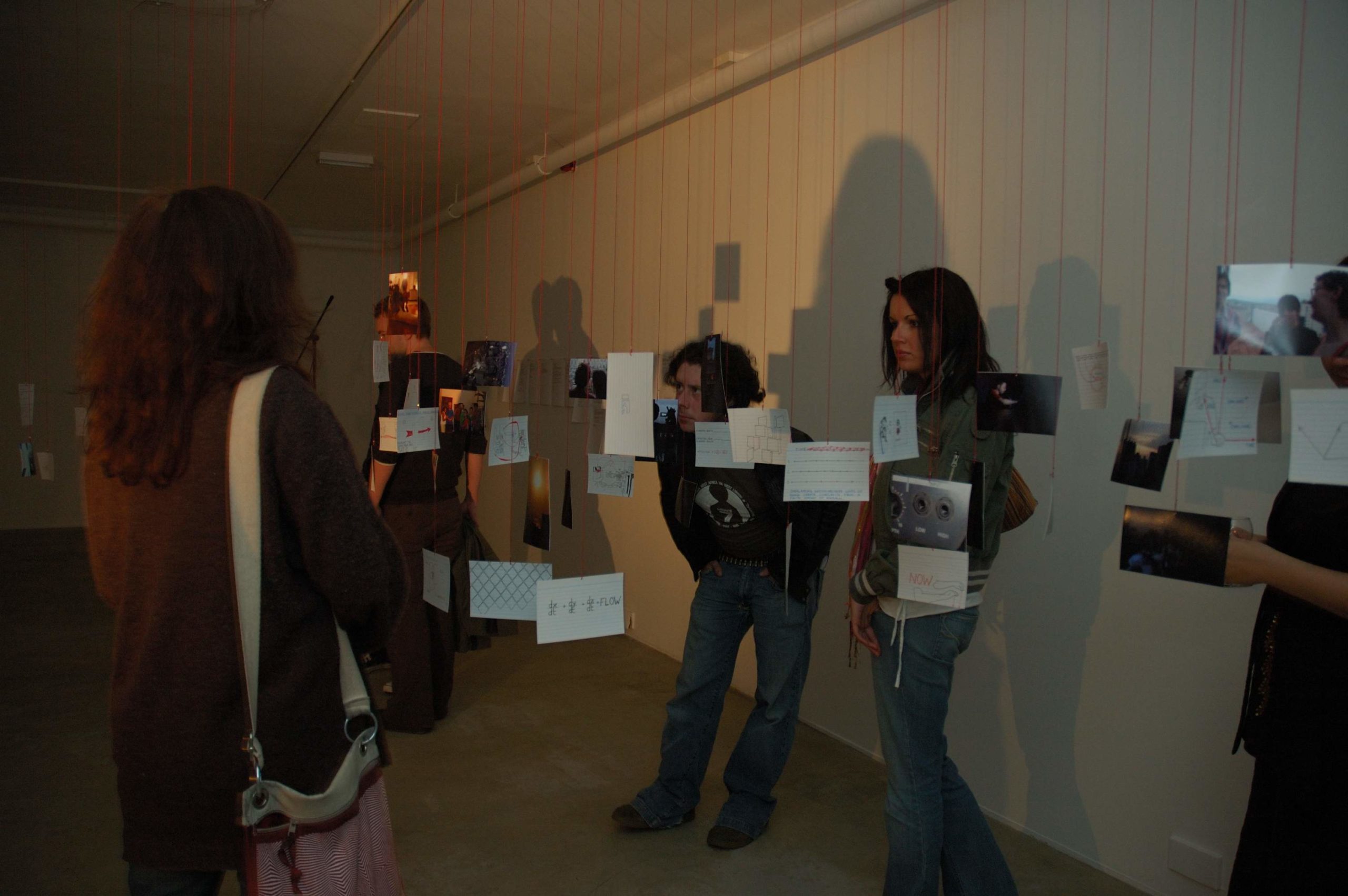 Biography
Working mainly with sound, Dennis McNulty combines site specific performances & installations with improvisation, composition & programming.
From 1993 to 2003 he was one half of Irish electronic music pioneers Decal, releasing three albums and almost thirty other releases on labels such as Planet-Mu, Warp, Rotters Golf Club and D1. With Alan O'Boyle [who continues to release music under the Decal moniker to widespread acclaim] and promoter Paul Timoney he founded the Ultramack record label & studios and together they ran the influential 'Phunk City' club where McNulty and O'Boyle were resident DJs. In 2003 he co-founded i&e, an organisation dedicated to bringing new sonic experiences to Irish audiences.
In recent times his interest has centred on computer based audio systems, especially in a live and improvised context. As an improviser, he regularly plays in a duo with percussionist David Lacey. Together they have played with many international musicians as well as regular Irish collaborators Paul Vogel and Fergus Kelly. He is also a member of serverproject, an ongoing investigation into site-specific, networked, improvised electronic music with Donnacha Costello, Peter Maybury & David Donohue.
Recent/ongoing projects include 'http://alpha60.info' [a cd, a website & a series of sound performances in Ireland & São Paulo where he was one of the Irish representatives at the 26th São Paulo Bienal], 'my pet sounds' [a series of sound performances using vocal samples from the Beach Boys' 'Pet Sounds' album as source material] and 'Radioforest' [an improvised sound performance where live radio transmissions are recorded and layered to create complex webs of sound].
Find more on his website here.
Acknowledgements
Void Gallery is supported by the Arts Council of Northern Ireland and Derry City Council.